About
At OBAN, we are dedicated to creating the best performing golf clubs in the world.
Validated on Tour by the most accomplished professionals, our iconic shafts deliver a definitive advantage to passionate players seeking a competitive edge. Better feel, longer distance and tighter dispersion have elevated the brand's popularity with golfers of every skill level.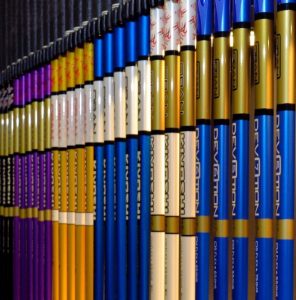 Custom Fit for Performance
Our commitment to custom fitting is a core tenet of our philosophy. OBAN partners with select custom fitters and leading club manufacturers to provide the most sophisticated blend of expertise and technology available to assess each golfer's unique swing profile, optimize club configurations and enhance a player's performance.